Well, you are aware of this thing or not, we don't know, but most of the Water Heaters are not energy efficient in nature. To solve this problem, came the Hybrid Water Heater, and it is doing pretty well for the users as well as the environment.
Among all the electronic systems, the water heater is one such product which consumes most of the power. So controlling the energy usage in the heaters will help out in curbing the bill expenses. You must determine water heater sizes suitable for your home before buying it. We will check more on this incredible invention in our article.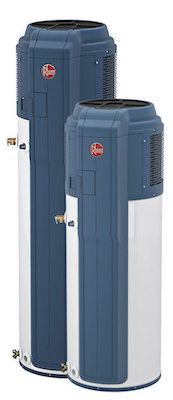 What is a Hybrid Water Heater
In a Hybrid Water Heater, the system is capable of cooling or heating up the environment accordingly. This is one of the finest energy saving solutions currently available. It is easy to find our the time to replace with such mechanism. The savings are beneficial for your future, and to the coming generation, and a relief for your wallet.
Mainly, this hybrid Electric Water Heater is usually a combination of tank and a tankless water heater. Comparing a tank and a tankless water heater, the main difference is related to the storage utility present in the tankless whereas you can store the water in the other. However, There is also an air mechanism which is known for the use of a fan to force air. It is called forced air heaters.
Talking about the Hybrid Water Heaters, the main feature is that it has got multiple passes in it. Also, there is one small storage space made available in this heater. Thus you won't ever go without water, because of the storage feature.
The hybrid units can be run using gas as well as an electric system. The name Hybrid is said because of the combinations of different technologies in it, and it is always changing in nature. But mainly we can say that the hybrid systems make use of both tankless and the regular water heaters. You might be interested in knowing how to keep your patio comfortable.
The main advantage of installing hybrid unit is that it provides energy efficient solution. And also, it has got zero greenhouse gas emissions.
That's all we wanted to share with you guys in explaining What is a Hybrid Water Heater, and we hope that this short post cleared your doubts. For more interesting info about Water Related Posts, follow us on Water Gadget!