Looking for the accessories for Best Water Table Toys for Wet 'N Wild Kids? If yes, then you have reached the right place. Here we will list out the cool and smart accessories which you can set up with your kid's Water table.
These Water Table accessories must be safe on use, light in weight. You will also find many educative toys in this category, even they remain a good choice. All these options will end up confusing you! That's why we did some research for you guys and made a list of the Top 6 super awesome accessories you can get on the Water Table.
Best Water Table Toys for Wet 'N Wild Kids
Those sunny holidays calls for some water fun for your kids! If you have a water table, get it set for the game. But for making it for fun, make use of the
Following are our top recommended Water Table toys that will go best for your Wet 'N Wild Kids! They are given as follows:
#1 Munchkin Caterpillar Spillers Stacking Cups
These are the 7 cups in an attached style to give a caterpillar form. Kids can have fun with linking or making stacks of the cups. These cups can be used for pouring and straining water. You will also find numbers labeled on them, which also helps in learning purpose.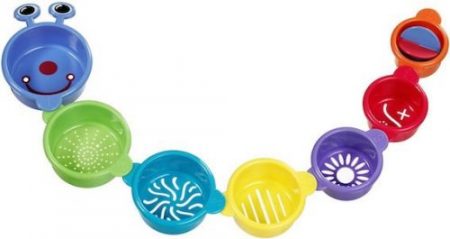 Connect them in a chain form, or stack them in a tower style. You can nest them after the bathing time is over, thus could be stored compactly.
#2 Boon Water Bugs Floating Bath Toys with Net
You do get the idea of what kind of toy it is. They are the colorful bugs which will float over the water in your kid's water table. They can even go right in the bathing tub. This BPA-free, PVC-free plastic toy set includes three bugs and a small net.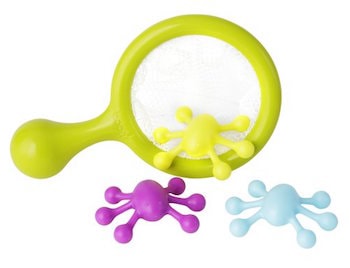 They help in improving the hand-eye coordination and recommended for kids who are 9+ months.
#3 Munchkin Bath Toy, Little Boat Train, 6 Count
These include small boats which can take the form of a train. They come with funny faces made on the boats, and also they have got numbers written on them. In this manner, you can start the number learning at an early stage along with keeping the fun on!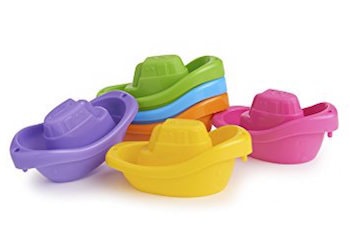 Scooping of the water is possible, and you can strain them when placed upside down. These boats are light in weight and easy to handle for the kids.
#4 Munchkin Fishin' Bath Toy
You can now set all the Fishing accessories and make the water table moments more memorable. This product set includes one magnetic fishing rod along with three underwater characters. It helps with improving hand-eye coordination. Recommended only for kids who are two years or older.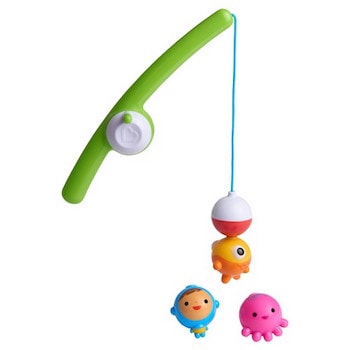 Using the magnetic feature, your child could easily get the hook on the characters. Giving a reel Fishing experience to your child.
#5 Melissa & Doug Seaside Sidekicks Sand-and-Water Sifting Funnel
Here you have got a funnel structure through which kids can pass water as well as sand. This can be used on the water table and also during the beach times. There are 3 to 4 layers of funnels, which can spin, sift, tip sand/water.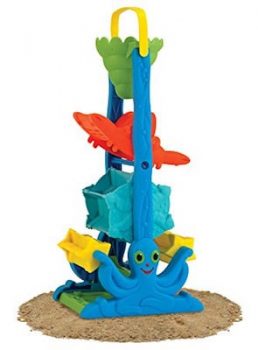 Melissa & Doug are into the production of different toys ranging from wooden ones to the crafty styles. It is made of sturdy plastic material and comes with fade-resistant colors.
#6 Large Water Gel Beads 11OZ (300pcs) Gaint Water Jelly Pearls
The unique product of all the ones listed here! These are the Large Water Gel Beads, which when kept in water enlarges automatically. This packet consists of 300 balls and comes in 12 different colors. It takes about 1 and a half days to become about 2.2 inches in size.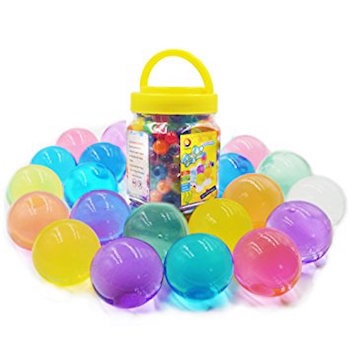 They are safe to use, and also non-flammable. It is a multi-purpose thing which can go well as a decorative thing, foot spa and even for plant decorations.
These are some of our Best Picks for the Best Water Table Toys Accessories! Did you enjoy reading it throughout?
Let us know, your fav accessory in the comment space below. Check out more about our works and other posts on WaterGadget.